Driving School in Bentleigh East – The Name to Trust to Learn Driving
Are you not feeling sure about which name to go for, to learn driving in Bentleigh East? SEM Driving School is the answer! Yes! Thanks to our experience, the pro-customer approach, the best training vehicles, the most prolific driving mentors, and the professional approach, we are simply the most dependable driving school in Bentleigh East to put money on!!
Our Mentors Are Amongst the Best!
Indeed, we are home to driving instructors who are not only accredited and professionally competent to provide you training, but their approach is always special and different, and that makes all the difference. They are friendly and would share whatever knowledge that they have, with you and that also at an easy-pace, cordial way so that you never feel a problem in grasping them.
They provide training at an easy pace, so that you are always at ease, and never have to hurry through. This helps you to master every skill and thus, gain in confidence. This helps you to crack the test at the first attempt. Indeed, this has been one of the reasons why we always succeed in helping our trainees pass the test on the first attempt. Sure, they are the best driving instructors in Bentleigh East.
Our Training Lessons Are Scientifically Designed
Our driving lessons are scientifically designed by our experts. They have the perfect balance of practical and classroom sessions, which would help you to know the technicalities of driving along with their practical applications. Moreover, our curriculums also deal with the latest traffic rules and regulations that prevail. This ensures that you are never in the dark about the dos and don'ts of driving.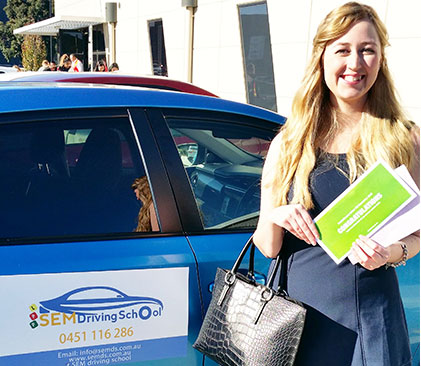 A Training Module for All
Your safety comes before everything else. That's why our training vehicles are always taken care of and they are in the pink of health and glory. And also we do not keep any age barrier in enrolling our learners at our driving school in Bentleigh East. Anybody can join! We have set our training module for all. However, for every individual, our instructors follow different training method based on their strength and weaknesses. Call us at 0451116286 to Book a Lesson with us.
Single lesson
45 minutes

$42

60 minutes

$53

90 minutes

$83
5 Lesson Package
45 min x5 Driving lesson

$195

60 min x5 Driving lesson

$250

90 min x5 Driving lesson

$395
10 Lesson Package
45 min x10 Driving lesson

$390

60 min x10 Driving lesson

$490

90min x10 Driving lesson

$750
We provide lessons in the following areas:
Ormond
Bentleigh
McKinnon
Caulfield
Murrumbeena
Oakleigh
Moorabbin
Carnegie
Heatherton