Professional Driving School in Chadstone – The Home of the Best Driving Curriculum
SEM Driving School is the best name when it comes to evaluating the driving schools in Chadstone. Not only is it cost-effective to learn driving at our school, but we offer to the trainees a string of benefits that make us such an adored name.
Our Driving Lessons are Perfect
We have in our curriculum a number of driving lessons of varying duration. They may vary in terms of cost and duration but all of them have one thing in common! That's comprehensiveness, which sees them covering every aspect of driving – both complicated and simple, trivial as well as major! Besides, they are a perfect combination of classroom and practical training sessions, which help the trainees a lot in coming in terms with a sense of real-life driving. Indeed, our driving lessons in Chadstone helps our trainees to crack the final test at one go!
Our Instructors are the Real Mentors
Indeed so! They are not just some driving instructors in Chadstone, but more than that. They are not just professionals but turn into real friends of our trainees, going beyond their ways to explain things and resolve all their queries, so much so the trainees are always at ease during the training, never feeling the rush and the pressure and hence, the customary nervousness while at the wheels. Naturally, all these contribute to the trainee's success in cracking the test at one go.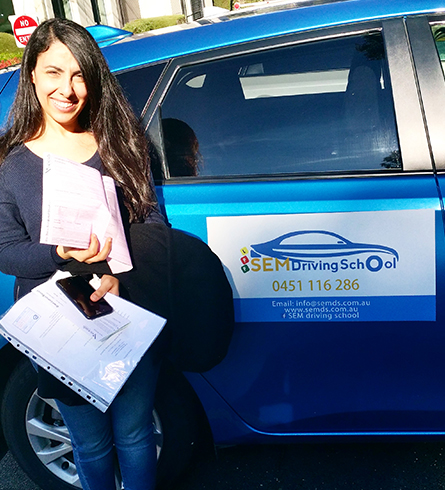 We are Safe and hence put Stakes on Us!
While imparting training we always put most emphasis on the safety factors of our trainees and that is why all our training vehicles are at the top of most conditions. Therefore, do not hesitate or think much. Just CONTACT US and talk to our experts to know how we excel more than the other in training.
Single lesson
45 minutes $42
60 minutes $53
90 minutes $83
5 Lesson Package
45 min x5 Driving lesson $195
60 min x5 Driving lesson $250
90 min x5 Driving lesson $395
10 Lesson Package
45 min x10 Driving lesson $390
60 min x10 Driving lesson $490
90min x10 Driving lesson $750