Driving School in Monash – Dedicated in the Making of the Best Hands Behind Wheels
SEM Driving School in Monash is the number one driving school in the region, with competitive prices, the best package deals, and some brilliant instructors. We provide driving lessons at flexible times for your convenience. We welcome learners and those who hold overseas driver licence. We promise to boost your confidence by offering driving lessons in Monash with our expert driving mentors. Our team provides pick up and drop off to your door. We are flexible, professional, and offer some of the most consolidated driving curriculum that will help our trainees crack the driving test at one go!
Our Instructors Are Indeed Brilliant!
Indeed so! The mentors we have at our disposal are brilliant. They are not only accredited, but are also professional and at the same time, they are flexible, cordial, and patient. They will go all the way to explain things to you at your pace, so much so that you never feel the pressure of being spoon-fed too many things within a short time.
This makes you feel at ease and negate the sense of discomfort or nervousness when behind the wheel. The friendly and cordial approach would help you to strike a good rapport with our driving instructors in Monash and that helps you to learn things more intensely and gain confidence. It goes a long way in helping you to crack the driving test at one goes!
Our Training Curriculums Are the Best!
The training curriculum that we offer to our trainees are designed and developed by the best and the most experienced experts and are a perfect combination of practical and theoretical sessions. This ensures that you not only learn the technicalities of driving and associated issues in-depth but also get a fair share of a chance to apply and practice them live with our instructor at your side. Again, this has its share of contribution, when it comes to passing the driving test in the first attempt.
Your Safety is our Top Priority
The training vehicles that we use are impeccably maintained to ensure that your safety and security. We train you about the latest traffic rules and regulations so that you never draw the wrath of the authorities.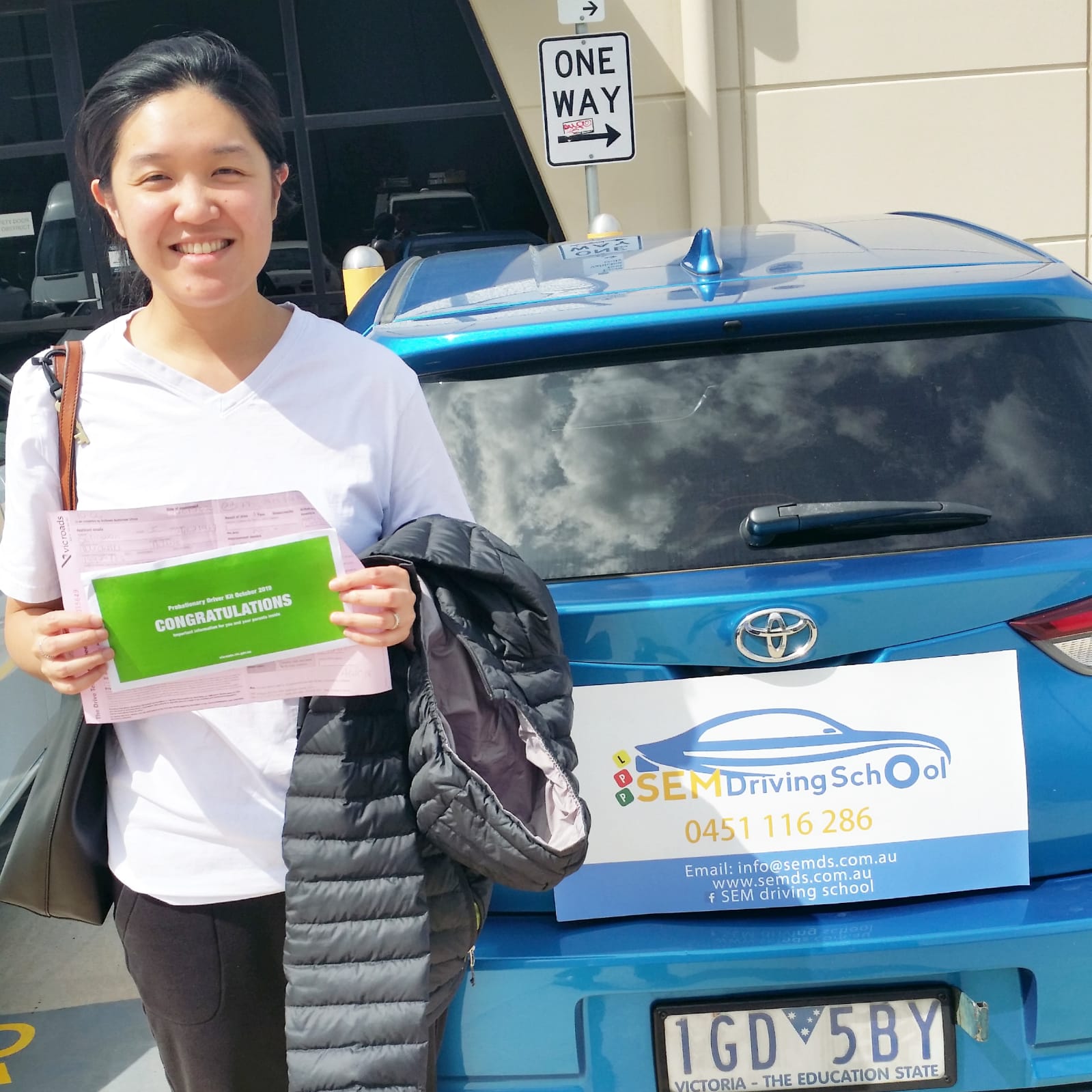 Wait No More! Get in Touch With Us…now!!!
So what makes you wait for more?? Just call us at 0451116286 and ask for details from our experts!! Enroll now and see how a quality driving school in Monash like SEM Driving School can make your driving aspirations come true!
Single lesson
45 minutes

$42

60 minutes

$53

90 minutes

$83
5 Lesson Package
45 min x5 Driving lesson

$195

60 min x5 Driving lesson

$250

90 min x5 Driving lesson

$395
10 Lesson Package
45 min x10 Driving lesson

$390

60 min x10 Driving lesson

$490

90min x10 Driving lesson

$750
We provide lessons in the following areas:
Glen Waverley
Wheelers Hill
Burwood East
Mount Waverley
Springvale
Vermont
Forest Hill
Mulgrave
Clayton