Driving School in Narre Warren for Best Lessons from Professional Instructors
Living in Melbourne and going out with a car without knowing the accurate driving rules can be too dangerous. The suburb areas have tight turnings which can give any amateur driver a tough time. With SEM Driving School in Narre Warren, our team works on making every driver confident enough to take those tightest turns with ease.
We Focus on Road Safety the Most
While you are driving, it does not remain limited to your safety only but the safety of the others who are on the road at the same time is a prime concern too. That's why we always put the maximum focus on road safety.
Right from the beginning of our driving lessons in Narre Warren, we make our learners know and understand the safety rules followed in Melbourne as well as all over Australia. We do not make them learn only to get the license in the end but also to turn them to become safe drivers.
We Have Certified and Experienced Instructors
Our professional driving instructors in Narre Warren have the accreditation of Certificate IV in Transport and Logistics Driver Instruction. This qualification makes them stand out from the crowd of the instructors who are too busy to finish the lesson plan.
Our team certainly does not work like that. We pay attention to every individual and pay hid to every issue with utmost importance. We also let them have the space of talking to us upfront and explain where they are lacking. By promoting practical learning, we make sure that the learners can overcome their lack of understanding in the theoretical lessons.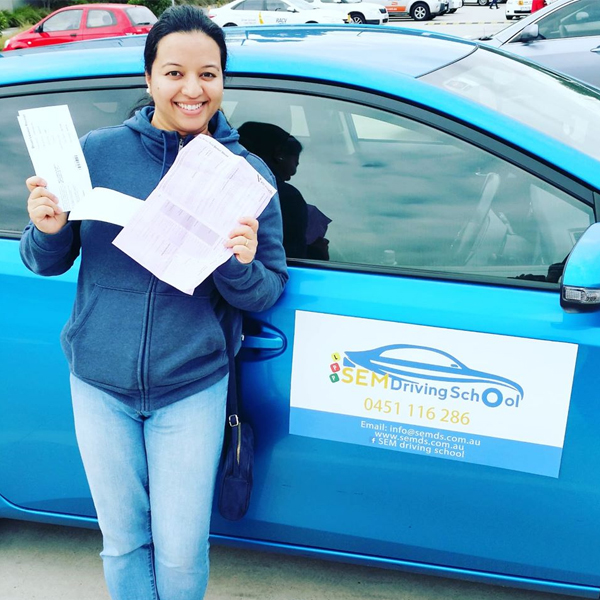 A Training Module for All
We do not keep any age barrier in enrolling our learners at our driving school in Narre Warren. Anybody can join! We have set our training module for all. However, for every individual, our instructors follow different training method based on their strength and weaknesses. Call us at 0451116286 to Book a Lesson with us.
Single lesson
45 minutes

$42

60 minutes

$53

90 minutes

$83
5 Lesson Package
45 min x5 Driving lesson

$195

60 min x5 Driving lesson

$250

90 min x5 Driving lesson

$395
10 Lesson Package
45 min x10 Driving lesson

$390

60 min x10 Driving lesson

$490

90min x10 Driving lesson

$750